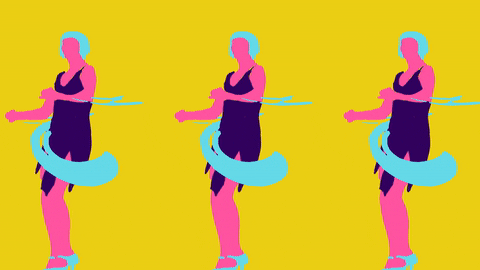 It's girls night out; Let's have some FUN!
What Can I Get You to Drink?
Aphrodisiacs are called by many the catalysts of love and by the fda "any product that bears labeling claims that it will arouse or increase sexual desire, or that it will improve sexual performance."
We've outlined a few drinks that should help out in the love department via your drink.
Red wine:
Researchers uncovered was that the red wine specifically increased blood flow to women's erogenous areas, which in turn led to increased levels of desire. For men, not only does a drink or two loosen things up and increase blood flow to essential areas, but red wine also seems to increase levels of testosterone in the blood, a necessary hormone when it comes to male sexual arousal and "appetite."
Chocolate and Cherries:
1,5 parts wild cherry infused vodka
1,5 part coconut flavored vodka
1,5 part dark chocolate liqueur
1 splash of chocolate syrup
cocoa powder
Chocolate makes our brains secrete endorphins + Cherries stimulate pheromone production and contain potassium, essential for producing sexual hormones.
Bubbly Strawberry:
1 part cognac
1 splash pineapple juice
1 dash maraschino liqueur
1 dash orange bitters
champagne
1 strawberry
Strawberries can aid in boosting an otherwise lacklustre libido by providing essential vitamins and minerals needed to supply energy and keep the fires burning.

Cinnamon and Strawberry:
1 part vodka
1/2 parts lemon juice
1/2 parts cinnamon syrup
1 strawberry
Cinnamon is thought of as being one of the best spices for bringing on the "heat" in the body, because it increases the appetite, both physical and sexual.
Honey and Ginger:
2 parts Scotch whisky
1/4 part single malt Scotch
3/4 part fresh lemon juice
3/4 part honey-ginger syrup
candied ginger (to taste)
Honey is an aphrodisiac due to its rich B vitamin and amino acid content boosting energy and stamina. Ginger stimulates the circulatory system.
Now, Let Mingle. 
She's a 2 at 10pm and a 10 at 2am:
Researchers at the University of Bristol have recently presented research that demonstrates the well-known phenomenon of "beer goggles"- the effect where attraction levels increase as a person's blood alcohol level rises, really does happen. Bristols Food Connections festival provided the perfect opportunity to collect a large sample of data for The Tobacco and Alcohol Research Group (TARG) at the University to examine perceptions of attraction and how it is altered due to alcohol intake.
The participants looked at photos of men, women, and landscapes before and after drinking. The participants were divided into two groups: a control group (non-alcoholic drinks) and the experiment group (those who received alcoholic drinks). Results? Attractiveness ratings were higher for all three images when rated by the drinking group. The researchers say this study has confirmed the "beer goggles" effect and are going to begin testing in three pubs in Bristol to further the research.
It's not just you, it's me too:
Last May, the British Journal of Psychology published a study showing that alcohol consumption is tied to higher self-perceived attraction ratings. The first part of the study revealed that the more alcohol the participants consumed, the more attractive they thought they were. The second study gave participants either soft drinks, or alcoholic drinks and asked them to rate themselves on being attractive, bright, original, and funny.
The participants who had the alcoholic drinks rated themselves more highly than the placebo group, showing that not only does drinking make others more attractive, but also makes yourself seem more attractive, bright, original and funny. Shot of confidence, anyone?

Sex + Alcohol + Attraction. Putting it all together:
There is no question that alcohol inevitably influences sexual attraction. A collaborative study conducted at the University of Missouri, Columbia primed men with either alcohol-related words, or non-alcohol related control words, then showed them a series of images of young women and asked them to rate them on attractiveness or perceived intelligence. It was found that that even the expectancy of alcohol increases sexual desire: the experiment group gave higher attractiveness ratings to the photos after exposure to alcohol-related words, though it had no effect on perceived intelligence. In a broader sense, this means that simply thinking about drinking can affect your mindset and sexual expectations even before you go out to the bar.
Another qualitative study showed that "impaired judgment in accurately recognizing and controlling a potentially risky situation; and complete loss of control, memory loss, and 'black-out,'" were the most likely predictors of risky behaviors while under the influence of alcohol. Heavy drinking has also been correlated with increased risk of HIV due to inconsistent condom usage.
PROTECT YO SELF. It's always a good idea.